DYNA BEADS CAR TYRE FITTING INSTRUCTIONS
DYNA BEADS TYRE BALANCERS
APPLICATOR INSTALLATION
This is the Standard method applicable to most car tyres.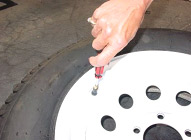 1. Remove the valve core from the tyre.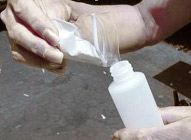 2. Cut a corner of the bag and pour the beads into the Applicator bottle.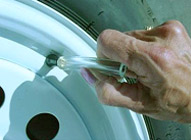 3. Screw the plastic tube down onto the valve stem.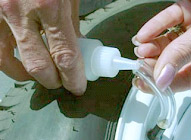 4. Attach the tube to the end of the applicator bottle.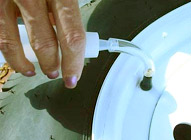 5. Gently pour the beads into the valve stem.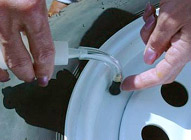 6. If you pour too fast and they get stuck, just tap on the valve stem with your finger or use a vibrating engraver.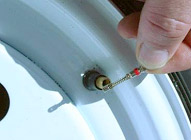 7. Install the valve core. That's all there is to it!
DYNA BEADS TYRE BALANCERS
FOR TYRES WITH DOUBLE BEADLOCKS
The technical description for these is "2-piece internal double beadlocks".
These pictures are 37x12.50-16 tyres that weigh 75lb on a 16x8 wheel for a total weight of 140 lbs each. Only 10 oz of Dyna Beads was used per tyre.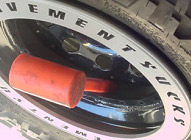 1. This shows the sophisticated device used to spread the rim pieces.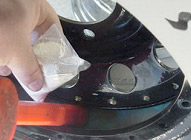 2. Now we simply pour in the Dyna Beads!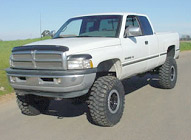 3. The result was a vibration-free ride, tested to 75 mph.